HYIP.biz is an evolving and unique HYIP monitor platform for monitoring investment projects that will help you evaluate any HYIP. We collect data from all HYIP monitors every hour. We get all new projects, even if they are only present on one of the monitors. You don't have to control multiple monitors yourself.
What is HYIP monitoring?
Monitoring is tracking and systematic data collection. The principal HYIP monitoring task is to trace new projects on the HYIP industry market and control existing programs to provide potential investors with timely and relevant information.
High 0» Risk «10 Low
What is RiskRank?
"RiskRank" is an indicator for checking the HYIP quality taken in its totality. If HYIP corresponds to a group of factors, then according to our analysis, it will have a high score. This indicator determined by many technical characteristics. Below are a few examples that have a higher ranking.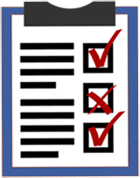 HYIP quality checklist:
SSL certificate installed - HTTPS.
Trusted HYIP monitors listed.
Quality hosting usually indicates good HYIP condition.
Unique IP is not found elsewhere on another HYIP.
Unique Design.
Few technical and spelling errors.
Bound pop-ups and advertisements.
Unique website content.
Functioning contact information.
Social media presence.
Reliable and positive customer reviews.
Need help? Check out our support page at Contact Us to discover the ins and outs of the platform.