HYIP.biz is an evolving and unique HYIP monitor platform for monitoring investment projects that will help you evaluate any HYIP. We collect data from all HYIP monitors every hour. We get all new projects, even if they are only present on one of the monitors. You don't have to control multiple monitors yourself.
What is HYIP monitoring?
Monitoring is tracking and systematic data collection. The principal HYIP monitoring task is to trace new projects on the HYIP industry market and control existing programs to provide potential investors with timely and relevant information.
10 Low »Risk« 0 High
What is RiskRank?
"RiskRank" is an indicator for checking the HYIP quality taken in its totality. If HYIP corresponds to a group of factors, then according to our analysis, it will have a high score. This indicator determined by many technical characteristics. Below are a few examples that have a higher ranking.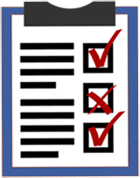 HYIP quality checklist:
SSL certificate installed - HTTPS.
Trusted HYIP monitors listed.
Quality hosting usually indicates good HYIP condition.
Unique IP is not found elsewhere on another HYIP.
Unique Design.
Few technical and spelling errors.
Bound pop-ups and advertisements.
Unique website content.
Functioning contact information.
Social media presence.
Reliable and positive customer reviews.
Why use HYIP monitoring?
If you're an investor, you want to spend as much of your valuable time as possible researching the latest opportunities. Research takes a lot of time and requires careful concentration, so the last thing you want is to get faulty data from a bad source. When it comes to HYIPs, you likely get most of your data and statistics from HYIP monitors. If you've been in the game for a while, you probably have a list of monitors that you prefer. If you're new to HYIPs, you may have no idea where to start because there are so many.
We simplify the process of finding, validating, and reviewing HYIPs so you don't have to. When you use HYIP.biz, you'll find the data and statistics of the web's HYIP monitors in one place. This includes investment amounts, returns, payout reports, reports of non-payment, reviews, and more. No longer do you have to bounce from website to website to do your research. Now, you can open a single website to find what all the top HYIP monitors have to say about HYIPs.
Another huge benefit of HYIP.biz is that it's so easy to use. Our intuitive interface makes it easy to scan stats and data to find the information that matters most to you. In addition to our RiskRank for HYIPs, we also offer trust scores to all HYIP monitors in our database. These convenient and helpful metrics are just another way we work to simplify your life. When you're reviewing a program and monitor, you don't have to spend ages analyzing stats to see if they're safe. We've already done the hard work, so now you just have to decide whether the risk is worth the possible return.
Need help? Check out our support page at Contact Us to discover the ins and outs of the platform.